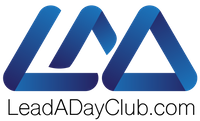 Using LinkedIn to connect to other business owners in the areas you service is just plain smart.
Spend some time (about 15 minutes) spiffing up your LinkedIn profile today and then use the advanced search feature to find LinkedIn contacts in your market area.
When you find someone of interest, send them a personalized message. The key to earning trust and not annoying them is being genuine and truthful. Tell them you're always looking to connect with people in your area who may want to know a professional Real Estate Agent.
Do ask questions about their business or background if you find something intriguing about them. People love talking about themselves, so as long as you avoid being too canned, you can develop many new relationships (a.k.a. real estate leads) using this few-minute search on a regular basis. Consider putting this in your calendar for 1/week or bi-weekly.
A great feature many LinkedIn users employ to organize the...